current available a great dog chow puppies for sale
a great dog chow pricing options
Due to new USDA regulations, requirements and fees, we can no longer offer shipping. We can not and will not deliver puppies. They must be picked up at our facility. We need to observe how the puppy will react to it's new family. We have decided on this policy in order to keep our puppies reasonably priced.
In order to keep our puppy prices competetive, we are offering individual options. Each of these options are priced in addition to the puppy price and can be customized as to suit your needs. Each puppy must have a microchip for health guarantee to be valid.
Option a)
We now have a base price for the puppy only and offer separate options. The base price for a Male Chow Puppy $1300 and a Female Chow Puppy is $1500. This option has no additions and must be selected when Puppy is 5 weeks old.
Option b)
Base Price plus Pet Key Protect My Pet Microchip Registration. These services are outlined Here which will help your puppy be returned to you should it ever come up missing. These services do work and many lost pets are reunited with their owners as a result of this service. If the microchip is not registered, pet recovery will probably not happen and your puppy may be lost forever. PetKey is the ultimate service for animal recovery and protection (requires a microchip offered in option a). The activation fee for PetKey is an additional $50. This option can be added at a later date.
Option c)
Base Price plus AKC Limited Registration. Many people have no desire to breed or show their puppy in competitive events and do not really need the AKC registration papers. AKC registration papers will be provided for certain puppies at an additional cost of $175. Any puppy with a microchip can be upgraded at a later time by payment of the additional option price, however AKC may assess additional late fees for transfer of ownership. If you plan to breed or show it will be best to do the registration early.
We offer Paypal services for people using Paypal accounts or credit cards for payment. However, we will now have to add a 3.5% service charge to defray costs of using Paypal.
We will continue to accept checks, but sufficient time for check clearing must be allowed.
Deposits by check for puppies will be ranked in a first come first served basis when check is received by us. No puppies will be released until checks have cleared.
Each puppy we breed will qualify for all of the above optional services.
A $200 deposit is required to reserve a puppy until it is at least 8 weeks old.
All Puppies picked up in Fredericksburg are subject to 7% Sales Tax, by law
.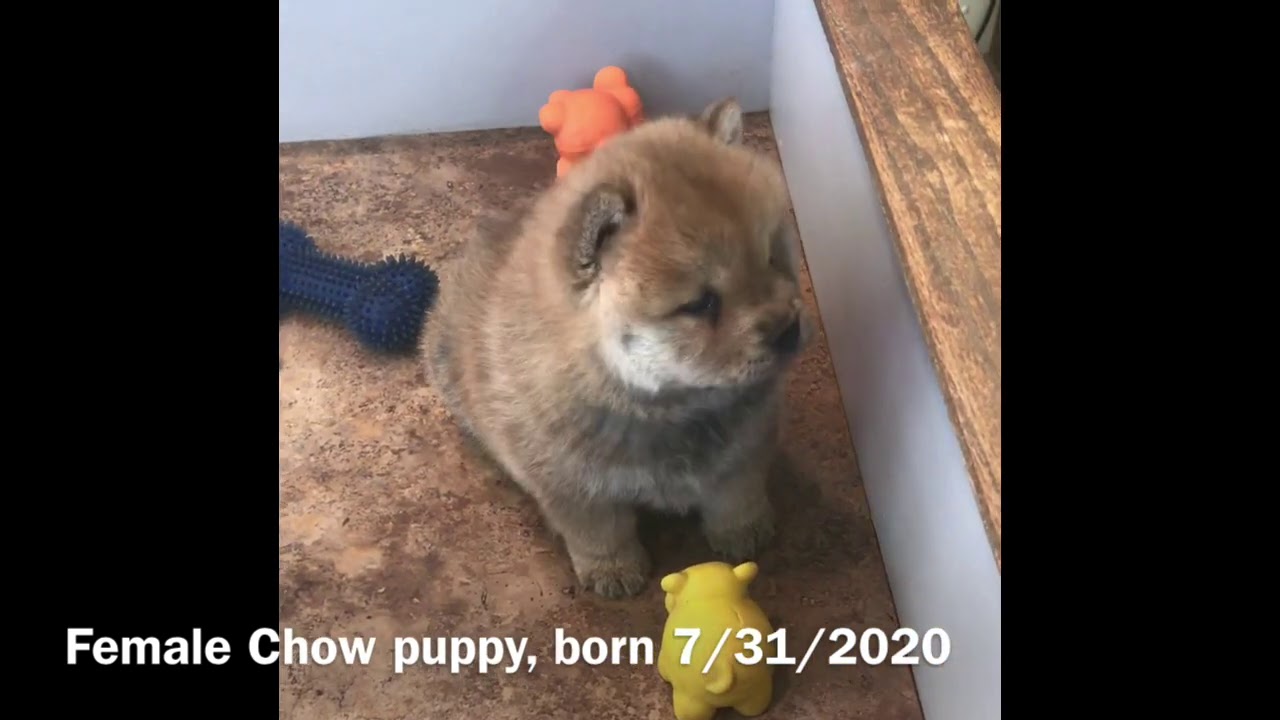 All Chow puppies have been adopted. Now accepting deposits for fall 2021 puppies.
Please fill out adoption Application
here
before putting down a deposit